[English] - [Cymraeg]
Our reform programme continues to make good progress, and new online services covering divorce, probate, civil claims and social security appeals have been used by over 100,000 people, with excellent feedback.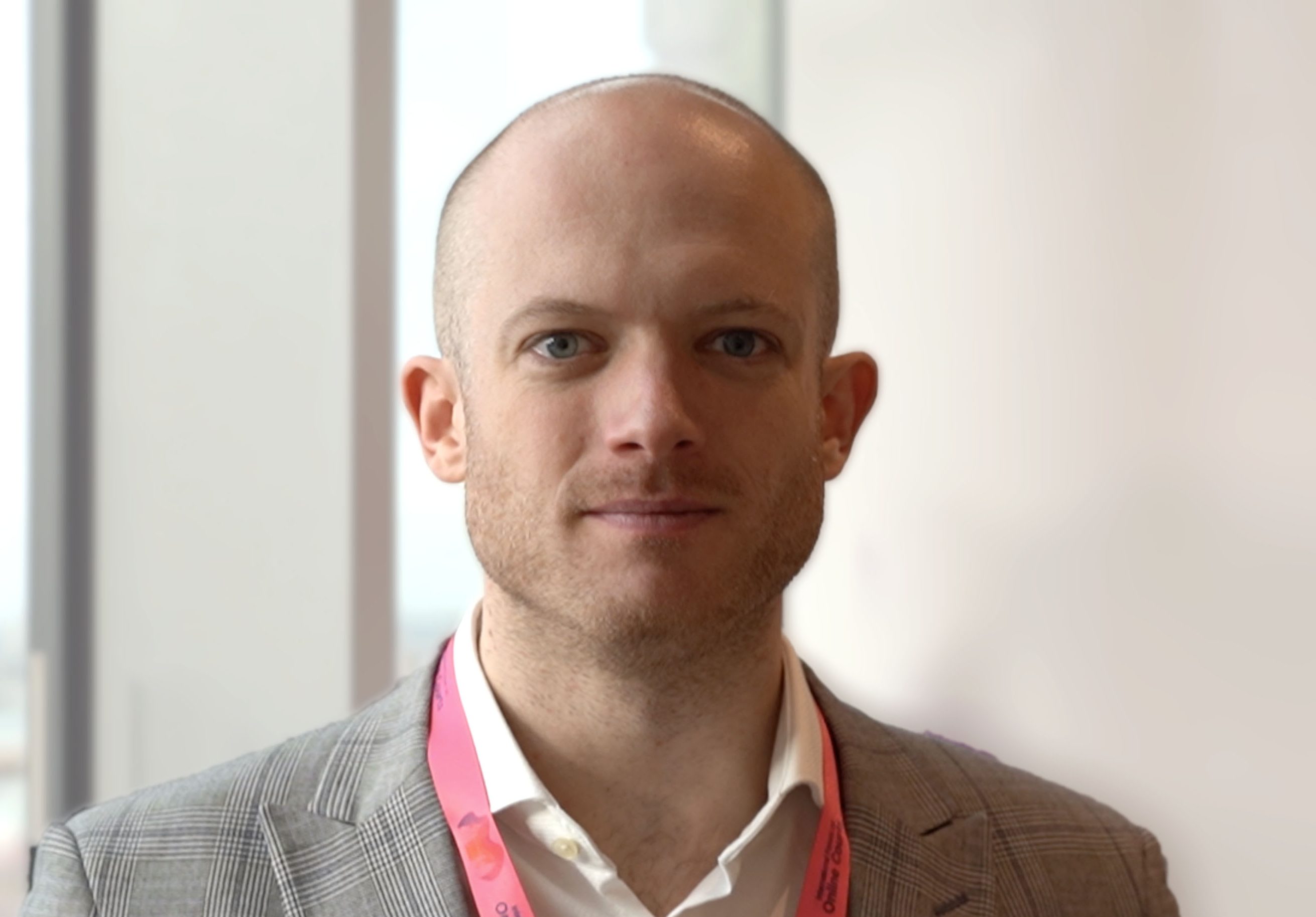 Will the provision of more online services mean that the justice system is less accessible?
We're building online services to make justice more accessible, not less.
Many people find our current processes and systems daunting, confusing to navigate and hard to get right. Take for example divorce applications. Previously, more than 40% of completed paper forms had to be returned because of errors. Now, for online applications, we return fewer than 1% - saving time, cost and stress for everyone involved.
These new services allow people access to courts and tribunals in a straightforward and intuitive way; to know what's happening and what comes next; and to make dealing with the court transparent. That offers a huge improvement to many people who otherwise might not feel capable, or knowledgeable enough, to take advantage of what is - unquestionably - an outstanding legal system.
It goes without saying that the overriding purpose of digital services is to support the rule of law; they are not an end in themselves. They don't spell the end of face-to-face hearings, of judicial management of cases, or even of paper (which we will keep for unrepresented people). But they do support people to engage with the justice system who might otherwise not.
When people take that step with our new services, satisfaction is very high – as much as 90%. We have a fantastic opportunity to give people access to justice who might previously have kept a just cause to themselves. That's true even for those on the receiving end of (probably unwelcome) proceedings. Our early evidence shows that defendants in both civil and criminal cases engage more often since we started working digitally. That's a benefit to all involved.
As more online services are developed, will they exclude those who don't have access to, or do not want to use, digital technology?
No, we won't foist digital ways of working on to people who can't cope with them. We will, however, support people to work digitally – if they want to – through better telephone support, webchats, and even face-to-face appointments. These are all forms of support which we currently provide inconsistently, if at all.
Take-up of digital services is good and growing – since launch a little over a year ago, more than 100,000 people have used them. With civil money claims, it takes minutes - rather than days - to issue a claim and settlement can come just a few hours later. But for those who cannot or choose not to deal digitally with courts and tribunals, we will keep paper (although through scanning facilities, we'll remain digital).
Face-to-face hearings will remain too and, over time, are more likely to be for dealing with substantive issues and less likely to be focussed on process and readiness, although always subject to the interests of justice.
Will digital routes to justice be detrimental to fairness of outcomes in favour of efficiency?
No. One of the reasons we test and iterate changes in phases, and frequently, is to make sure we understand any potential impact before we roll out a new service or system more widely. We work closely with the judiciary to make sure that what we're developing also serves their fundamental purposes effectively. That said, we're also evaluating the programme as a whole – again, in phases – to establish any effect on outcomes.
There is a broader and equally important point to make about efficiency though, which is that improvement and efficiency are not enemies. More often than not, the reverse is true. When we really design services around the public, make them easier to use and more straightforward to navigate, we almost invariably cut our cost.
How can you provide reassurance that new online technology will work and how do you measure success?
We know this really matters. Having confidence in the reliability of technology is essential. It's one of the reasons we aren't rolling out new services in a 'big bang' way, but providing time and space to test things so we know that they work in real life. This can feel frustrating from the outside because there's no big launch date when you see everything come together, but it's the best way we have of making sure we get it right.
It's also why we're building much of our technology in-house, albeit with the help of different suppliers. This gives us greater control to make changes, and to respond appropriately if, and (despite all the will in the world) when, mistakes are made or things go wrong. As you'd expect, in parallel we're developing the testing and performance machinery behind all of this to keep things running smoothly. While we cannot guarantee everything will be perfect, we will be better placed to pre-empt, respond and learn from issues.
Won't an increase in digital services mean that people will neglect to ask the legal profession for advice?
I very much doubt it. The UK is fortunate to have an extremely high quality legal services sector, and the public benefit enormously from its advice. I don't expect that to change. I do expect lawyers will be called on less frequently to explain to their clients how HMCTS works, but then we shouldn't be operating a service that is only intelligible to professionals.
When it comes to legal advice, of course not everyone seeks it now for their case, and we'll operate a system that is accommodating to people who aren't represented. But fundamentally, people will want to know where they stand before the law, and the legal profession are the people who will tell them that. I don't see that changing. In fact, many of our digital services actively prompt people using them to seek legal advice when appropriate, a function that didn't feature when the same processes were on paper.
You can read the latest on the reform programme in the summer 2019 issue of our Reform Update.

[English] - [Cymraeg]
Cyfweliad â Richard Goodman, Cyfarwyddwr Newid, GLlTEM
Mae ein rhaglen ddiwygio yn parhau i wneud cynnydd da, ac mae ein gwasanaethau ar-lein newydd ar gyfer ceisiadau ysgaru, ceisiadau profiant, hawliadau sifil ac apeliadau nawdd cymdeithasol wedi cael eu defnyddio gan dros 100,000 o bobl, ac maent wedi cael adborth ardderchog.
A fydd darparu rhagor o wasanaethau ar-lein yn golygu y bydd y system gyfiawnder yn llai hygyrch?
Rydym yn datblygu gwasanaethau ar-lein i wneud cyfiawnder yn fwy hygyrch, nid yn llai hygyrch.
Mae llawer o bobl yn ei chael hi'n anodd deall ein prosesau a'n systemau presennol, gan eu bod yn anghyfarwydd ac yn gymhleth. Er enghraifft, yn flaenorol, gyda cheisiadau am ysgariad, roedd rhaid dychwelyd 40% o ffurflenni papur wedi'u llenwi gan eu bod yn cynnwys camgymeriadau. Bellach, gyda cheisiadau ar-lein, mae llai na 1% yn cael eu dychwelyd – gan arbed amser, arian a phoen meddwl i bawb sy'n ymwneud â'r broses.
Mae'r gwasanaethau newydd hyn yn galluogi i bobl gael mynediad at y llysoedd a'r tribiwnlysoedd mewn ffordd syml a reddfol; mae pobl yn gwybod beth sy'n digwydd a beth fydd yn digwydd nesaf, ac mae'n gwneud y broses o ymwneud â'r llys yn dryloyw. Mae hyn yn welliant mawr i lawer o bobl a fyddai fel arall yn teimlo nad oedd ganddynt y gallu na'r wybodaeth ddigonol i fanteisio ar system gyfreithiol sydd – heb os – yn system arbennig o dda.
Wrth gwrs, prif bwrpas y gwasanaethau digidol yw cefnogi'r gyfraith. Nid ydynt yn ddiwedd i wrandawiadau wyneb yn wyneb, na'r rheolaeth farnwrol o achosion, na hyd yn oed defnyddio ffeiliau papur (a fydd yn parhau i fod ar gael i bobl sydd heb gynrychiolaeth). Fodd bynnag, maent yn cefnogi pobl na fyddai'n ymwneud â'r system gyfiawnder fel arall i allu gwneud hynny.
Pan fydd pobl yn cymryd y cam hwnnw ac yn defnyddio ein gwasanaethau newydd, mae cymaint â 90% yn fodlon â'r gwasanaeth maent yn ei gael. Mae gennym gyfle gwych i roi mynediad at gyfiawnder i bobl na fyddai wedi dwyn achos cyfiawn i'r llys yn flaenorol. Mae hyn yn wir hyd yn oed am y rhai hynny lle mae achos yn cael ei ddwyn yn eu herbyn. Mae ein tystiolaeth gynnar yn dangos bod diffynyddion mewn achosion sifil a throseddol wedi bod yn ymwneud â ni yn amlach ers i ni ddechrau gweithio'n ddigidol. Mae hyn yn fuddiol i bawb sy'n rhan o achos.
Wrth i ragor o wasanaethau digidol gael eu datblygu, a fyddant yn atal y rhai hynny sydd heb fynediad at, neu'r rhai nad ydynt yn dymuno defnyddio, technoleg ddigidol?
Na fydd, ni fyddwn yn gorfodi pobl i ddefnyddio gwasanaethau digidol os nad ydynt yn gyfforddus yn gwneud hynny. Fodd bynnag, byddwn yn cefnogi pobl i ddefnyddio ein gwasanaethau digidol - os ydynt yn dymuno gwneud hynny - trwy ddarparu cymorth gwell dros y ffôn, gwasanaeth sgwrsio dros y we (webchat) a hyd yn oed apwyntiadau wyneb yn wyneb. Mae'r rhain i gyd yn ddulliau cefnogi nid ydym yn darparu'n gyson ar hyn o bryd, os o gwbl.
Mae'r defnydd o wasanaethau digidol yn dda ac yn dal i gynyddu - ers iddynt lansio ychydig dros flwyddyn yn ôl, mae dros 100,000 o bobl wedi'u defnyddio. Hyd yn oed pan nad oes modd datrys achosion ar-lein, mae'r amser ar gyfartaledd y mae'n cymryd i ddatrys anghydfodau wedi gostwng o dros dri mis i ychydig dros bum wythnos. Ond, ar gyfer y rhai hynny nad ydynt yn gallu, neu sy'n dewis peidio ag ymwneud â'r llysoedd a'r tribiwnlysoedd yn ddigidol, bydd dogfennau papur yn parhau i fod ar gael (er, trwy ddefnyddio cyfleusterau sganio, byddwn yn parhau i weithio'n ddigidol).
Bydd gwrandawiadau wyneb yn wyneb yn parhau i ddigwydd hefyd, a dros amser, mae'n debygol y byddant yn cael eu defnyddio i ddelio â phrif wrandawiadau, gyda llai o bwyslais ar brosesau, er byddant wastad yn cael eu cynnal er budd cyfiawnder.
A fydd llwybrau digidol at gyfiawnder, trwy geisio bod yn fwy effeithlon, yn anfanteisiol o ran sicrhau tegwch canlyniadau?
Na fydd. Un o'r rhesymau pam rydym yn profi ac yn cyflwyno newidiadau yn raddol, ac yn aml, yw er mwyn sicrhau ein bod yn deall unrhyw effeithiau posib cyn inni gyflwyno gwasanaeth neu system newydd yn ehangach. Rydym yn gweithio'n agos â'r farnwriaeth i sicrhau bod yr hyn rydym yn ei ddatblygu hefyd yn bodloni eu dibenion sylfaenol nhw yn effeithiol. Wedi dweud hynny, rydym hefyd yn gwerthuso'r rhaglen yn ei chyfanrwydd – eto, mewn nifer o gamau – i ganfod unrhyw effeithiau ar ganlyniadau.
Hefyd, rhaid i mi wneud pwynt mwy cyffredinol a phwysig iawn am effeithlonrwydd, sef, nid yw gwelliant ac effeithlonrwydd yn elynion. Gan amlaf, maent yn cyd-fynd â'i gilydd. Pan rydym yn dylunio gwasanaethau gan gadw'r cyhoedd mewn cof, a'u gwneud yn haws ac yn symlach i'w defnyddio, rydym bron yn ddi-ffael yn lleihau ein costau.
Sut gallwch chi ddarparu sicrwydd y bydd y dechnoleg ar-lein yn gweithio, a sut ydych yn mesur llwyddiant?
Rydym yn ymwybodol bod hyn yn bwysig iawn. Mae bod yn hyderus y bydd y dechnoleg yn ddibynadwy yn hanfodol. Dyma un o'r rhesymau pam nad ydym yn cyflwyno'r gwasanaethau i gyd ar unwaith. Yn hytrach, rydym yn rhoi amser a lle inni brofi pethau fel ein bod yn sicr byddant yn gweithio'n iawn yn y byd go iawn. Gall hyn deimlo'n rhwystredig ar y tu allan, gan nad oes un dyddiad lansio penodol lle bydd popeth yn dod at ei gilydd, ond dyma'r ffordd orau i sicrhau ein bod yn gwneud popeth yn iawn.
Hefyd, dyma'r rheswm pam rydym yn datblygu llawer o'n technoleg yn fewnol, gyda chymorth cyflenwyr gwahanol. Mae hyn yn rhoi mwy o reolaeth inni allu gwneud newidiadau ac ymateb yn briodol, os, ac (er gwaethaf ein hymdrechion gorau) pan, fydd camgymeriadau'n digwydd neu fod rhywbeth yn mynd o'i le. Ar yr un pryd, rydym yn datblygu'r adnoddau profi a pherfformiad yn y cefndir, i sicrhau bod popeth yn parhau i weithio'n iawn. Er na allwn warantu y bydd popeth yn berffaith, byddwn mewn sefyllfa well i achub y blaen ac ymateb i unrhyw broblemau sy'n codi a dysgu gwersi yn y broses.
A fydd cynnydd mewn gwasanaethau digidol yn golygu bydd bobl yn peidio â gofyn am gyngor gan weithwyr proffesiynol ym maes y gyfraith?
Rwy'n amau hyn yn gryf. Rydym yn ffodus yn y DU bod gennym sector gwasanaethau cyfreithiol o safon uchel, ac mae'r cyhoedd yn elwa'n sylweddol o'r cyngor a geir gan y sector. Nid wyf yn rhagweld hynny'n newid. Rwy'n disgwyl y bydd llai o alw ar gyfreithwyr i esbonio i'w cleientiaid sut mae GLlTEM yn gweithio, ond ni ddylwn fod yn gweithredu gwasanaeth sydd ond yn ddealladwy i weithwyr proffesiynol beth bynnag.
Wrth gwrs, nid pawb sy'n gofyn am gyngor cyfreithiol ar gyfer achos, a byddwn yn gweithredu system sy'n addas i bobl sydd heb gynrychiolaeth. Yn y bôn, bydd pobl eisiau gwybod lle maent yn sefyll o ran y gyfraith, a gweithwyr proffesiynol ym maes y gyfraith fydd y rhai sy'n gallu ateb y cwestiwn hwnnw. Nid wyf yn rhagweld y bydd hynny'n newid. At hynny, mae llawer o'n gwasanaethau digidol yn annog y bobl sy'n eu defnyddio i geisio cyngor cyfreithiol lle bo'n briodol, rhywbeth nad oedd yn bodoli pan oedd y prosesau hyn ar bapur yn unig.
Dyma'r cyntaf mewn cyfres o flogiau a fydd yn edrych ar agweddau gwahanol o'r rhaglen ddiwygio ac yn myfyrio ar y dystiolaeth a ddarparwyd ar gyfer ymchwiliad y Pwyllgor Dethol ar Gyfiawnder ar effaith y rhaglen ddiwygio ar fynediad at gyfiawnder.
Gall y diweddariad isod hefyd fod o ddiddordeb ichi: