Last week, I wrote that the challenge of recovering from the COVID-19 crisis was going to be every bit as demanding as our emergency response to it over the last three months – and I want to explain why, and how our recovery plans, if implemented in full, will get us there.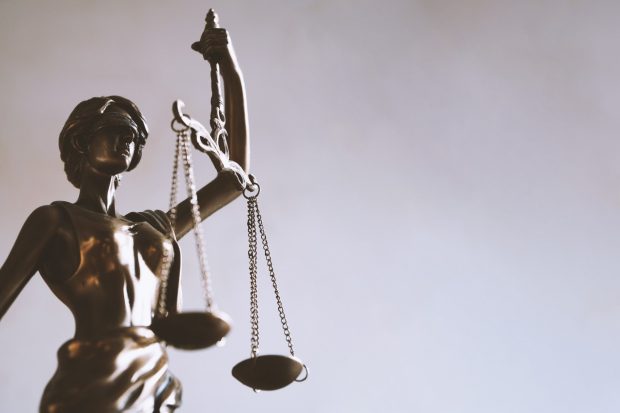 This blog is going to focus on the Crown Court – which is where we have some of our most significant challenges, because of the difficulty of doing jury trials with social distancing; there'll be future blogs on other parts of the system, and some of what I say below applies more widely.
The current picture
Let's remind ourselves about the situation that we were in as the COVID-19 crisis hit. The number of outstanding cases in the Crown Court by the end of March was 40,173. That represented an increase of about a fifth over the previous 12 months, as sitting days failed to keep pace with the increase in receipts. We put more sitting days in during the year, but still saw a rise. However, it's also worth remembering that before that, outstanding cases in the Crown Court had fallen by 40% between the end of 2014 and early 2019 – to a record low. In normal times, recovering this level of backlog would be a matter of arguing for and securing the right number of sitting days, and would be eminently doable; and before COVID-19 hit, we were in a good position, having agreed with the Lord Chancellor an increase in days that took account not just of the rise during 2019-20, but also of the expected increases in receipts this year (including those related to the recruitment of more police officers).
However, as we all know all too acutely, we are not in normal times. COVID-19, and the social distancing measures put in place to contain it, meant that we suspended jury trials entirely for a period.
As a result of the heroic efforts of judiciary, legal professionals and staff, the system was kept up and running– even when we weren't running full jury trials, we heard huge numbers of plea and trial preparation hearings, sentencing hearings, and other work, with a great deal done virtually – and that has kept the overall backlog figure from rising as high as it might well have (the figures published today show it now stands at 41,599.)
But we should not be fooled into thinking that this means there isn't a great challenge ahead of us. Receipts are likely to rise as magistrates' courts get back up and running. The composition of the backlog is changing – more and more of what is left to do are full trials. And, most critically of all, the restrictions imposed by the crisis rob us of the normal capacity in the Crown Court not only to deal with current outstanding cases but also to keep pace with the expected workload into the future. We cannot just add sitting days and do what we would normally do to address a backlog of this size.
The challenge relating to jury trials is particularly telling. Since the restart of jury trials in May, well over half of all Crown Courts are now running trials, and we are continuously opening more as we do the safety assessments and put measures in place. Sitting days are not restricting us; and we have judges and staff to do the work.
Yet, because of social distancing rules and the need to occupy more than one court room for every trial, current arrangements mean that we can only operate at something less than a third of our pre-COVID capacity (which is far below the number of trials coming into the system). Unless we do something different, we will be building up more and more trials that need hearing. We need to get to the point where the number of trials we can do each week not only matches, but exceeds, the number of receipts; and that will take something more than the normal response.
Increasing our capacity
That is why it is essential for us to significantly increase our capacity – and to do so quickly. We can't wait until normal times return to solve the problem – not least because no-one knows when that will be. The human cost of failing to address this, for those seeking justice, is just too great.
We have been working hard – with ministers and the judiciary – to develop recovery plans that help us meet this challenge, and published our approach across jurisdictions last week. But there is no single change that delivers this capacity in one go. Instead, we will need to do everything available – to pull all the levers at once – to get back to at least the levels of work we were managing before the pandemic hit.
That means rapidly re-opening all the capacity we've got, having made sure it is safe. Following recent Public Health England guidance, we're exploring what measures we can safely take to reduce current 2 metre social distancing to 1 metre in our buildings. It also means using more of our existing court capacity through extending operating hours, as well as identifying buildings that we can use as additional court rooms, or space that frees up court rooms (for example, where we're currently using a court room for jury retirement).
Judicially-led working groups for each jurisdiction are working through the plans for extended operating hours, while alongside this we've already identified a number of additional buildings ("Blackstone Courts"), the first of which you will see announced very soon. These extra locations, which will deal with non-custodial work, will be a variety of building types – from former courts to local authority and other public buildings, as well as some commercial hires, such as conference venues.
The challenge we face also means keeping other options open to free up court space that can be used for full custodial trials. For example, you may have seen thinking from the Lord Chancellor about reducing the size of juries to match those used during the war – which would require legislation.
Do we really need extended hours? Couldn't we do something else instead?
Extended hours are a measure to deal with an emergency issue, and reflect earlier precedents – like the response to the riots in London in 2011 – where everyone working in the justice system rapidly came together to deal with a crisis, and worked entirely differently. We know that working more hours in our buildings is possible, and can help us get through more work.
Our modelling shows really clearly  that unless we make all those changes available to us, we will not be able to recover to the level we need. To get from operating at about a third of normal capacity to a level where we can keep pace with what's coming in and reduce the outstanding cases, we will need every lever to be pulled. Allow me to hypothetically to make a point - if we assume that we use Blackstone courts for all our non-custodial Crown cases, and move from 2 metre to 1 metre social distancing everywhere (both stretching assumptions), then even with extended hours added on, there is still work to be done to get us to pre-pandemic levels.
So we need extended hours, even if we do everything else we can to the full. The constraint on us is space; and extended hours lets us do more in the limited space we have (and indeed in the new space we add). We also can't wait, and do everything else first before we start extended hours – apart from anything else, as we seek funding for extra court space, we will need to be able to show that we've made the most of what we've got already. So it's not an either/or between extended hours and new buildings – it's both/and.
I understand, of course, that extending operating hours is not easy. It takes people out of their accustomed ways of working, around which patterns and plans, including for things like childcare, are built. That is why the Senior President of Tribunals and the Senior Presiding Judge identified experienced judges to lead those working groups, to carefully consider what will work best in individual jurisdictions, and ensure any change is implemented in a collaborative way. All key bodies representing legal professionals and others are involved in these groups, and we have shared the detailed modelling that underpins our need to do this with members, as well as plans for how we might do this. We're very grateful for the practical engagement so far, and the representations made – both on difficulties, and on how they can be addressed.
Still listening
In recent months, we have been challenged to stop tinkering at the edges and come up with real solutions to deal with a need for trials. That's what our plan does – using every lever we can to make sure that defendants, complainants and witnesses aren't left in unending delay. We will keep listening to you – and to any ideas you have for how we can do more, and work better, to ensure that COVID-19, which has threatened so much, does not do irreparable damage to access to justice.